WELCOME TO ST.PETERS ATHLETICS CLUB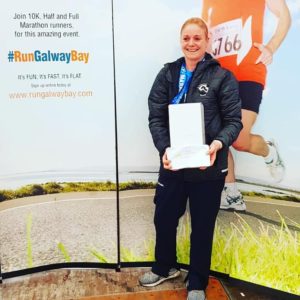 Outstanding October What an amazing run of form for David Hamilton and Jenna Burton, Along with super pbs in Dublin for 12 club runners in the Dublin marathon,Gillian in the top 80 ladies along with a new winter training venue at the Silverwood Arena what a month for St Peter's AC!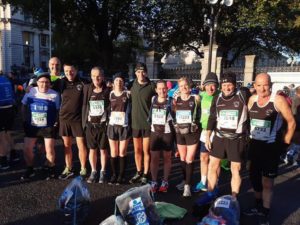 Oct 6th A weekend of PBs for club runners in runs in Galway, Navan and the NI championship relays in Belfast. What a run from Jenna in the Galway marathon, First Lady in3.15! Superb! Gillian was first in her age at the Longwood 3/4 marathon in 2.24 and all the guys made PBs in the NI
championships at Victoria. An elite field with dedicated
sprint teams from all over the country but the guys got 17/53 in the masters and 17/31 in the seniors. Every one of the relay team runners hit PBs! Another great weekend for club runners!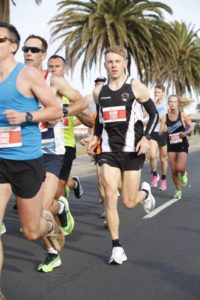 oct 13th-From Armagh to Australia the black n white stripes were doing their magic yesterday in another super Sunday for club runners. David Hamilton proving he is a master of all distances with a 4th place at the prestigious Armagh 10 mile race in a super 55min run! And at the other end of the world Adam Smyth had an amazing 2.48 in the Melbourne marathon, with Ciara Robinson smashing her own records with a 49 min pb in the 10k event!
Desy Magee and Peter O Neil took on the Frankfurt Marathon on the same day as Dublin and came home with great results, Desy knocking 12 mins off his time in an amazing 3.41!, Great run guys! The man of the moment David Hamilton produced another scorching run and ended up the 4th fastest park runner in Ireland on Saturday! at 16 34.! And the guys were out in
force at the Sarsfields 10 k on sunday with Caoimhin romping home in 34 mins! Well done folks!
Club runners Joan and Dwyer took to the mud in the Comber Cup Masters event and both hitting Pbs in the 6k and 8 k course.
What an amazing day for club runners in yesterday's 40th anniversary of the Dublin marathon. The club had 26 runners who all gave their all in a super day for running, with 3 sub 3hr times from David Hamilton, Stephen Cochran and John Nix.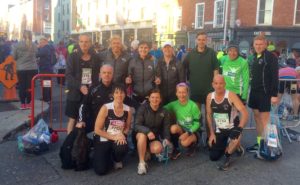 Pbs for Gillian, Paddy, Paul C , Darren, Sean Mc Allister, Grainne ,Sonya and Zara, other super runs from Fiona, Jenna, Bernie, Barry, Colin, Paul m, Dom, Mervin, Lynda, Sean, John and Evelyn. Superb. The club and coaches are bursting with pride at these superhuman efforts, Take a bow folks!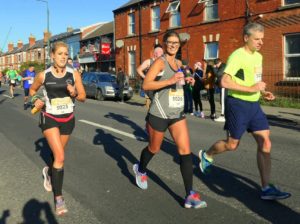 St Peter's AC is based in the Lurgan County Armagh, N Ireland and is an officially
affiliated club with Athletics Northern Ireland. The Club prides itself on a long tradition of athletic training in all aspects of the sport. The club welcomes athletes of all abilities from complete beginner to proficient competitors, male and female in junior and senior sections. With a current membership of over 80, the club competes strongly in local, national and international events. The Club today continues to develop in line with the standards of the Irish Athletic Association/NI Athletics.
For Membership information please contact us via the Contact Form.