WELCOME TO ST.PETERS ATHLETICS CLUB
June Round Up-
The Maiden City Marathon is proving to be the highlight of June for club runners, a great team effort from St Peter's. Great success for the club in the local lakes 10k/5k. A great turn out from the club in the annual Montaighs run! One heck of a run today from Eileen Stevenson in the twin peakes half marathon
Sun 3rd Great times coming through from team St. Peter's in the Derry City Marathon today, class running guys! Special mention to the senior master of the club just short of his 56th birthday who knocked s mins of his last Derry marathon! Well what a day…Walled City Marathon Derry completed for the third occasion in a time of 4.23.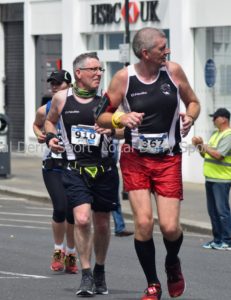 Completely cream cracked now. Caught a wee bit of sun. Fantastic marathon with brilliant support on the course and from fellow team members and friends all along the route Well done Paul Casey!
Well done everyone at the Craigavon 5k/10k tonight. Well done St. Peter's girls on 1st/2nd/3rd/4th (Emma/ Kate/ Gillian)in the 5k.a great turn out from the club yet again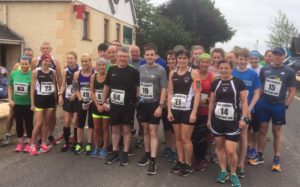 A great turn out from the club in the annual Midsummer Montaighs run! Podium places for the Mulholland girls in the 5 mile and a superb run from Eimear who came first overall, with Gillian and Eileen second and third ladies, class guys!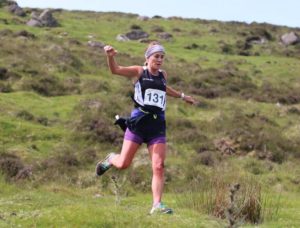 Sat 23th was the twin peaks half marathon the one we had all been looking forward to or dreading depending on who you talked too.
The race didn't disappoint really great race probably the toughest half in Ireland club runners have ever done! One heck of a run today from Eileen Stevenson the First Lady home in the toughest half in Ireland, Twin peaks Camlough, Slieve gullion, a real challenge for some of the club's senior members!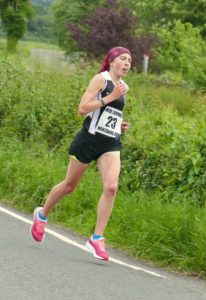 Great night of running at Annaghmore 5k / 10k. A great course – and definitely not flat! A good night for the St. Peter's crew. Loads of trophies.Sean Farquar getting back to top form with another podium in the 40 + group!
St Peter's AC is based in the Lurgan County Armagh, N Ireland and is an officially
affiliated club with Athletics Northern Ireland. The Club prides itself on a long tradition of athletic training in all aspects of the sport. The club welcomes athletes of all abilities from complete beginner to proficient competitors, male and female in junior and senior sections. With a current membership of over 80, the club competes strongly in local, national and international events. The Club today continues to develop in line with the standards of the Irish Athletic Association/NI Athletics.
For Membership information please contact us via the Contact Form.