WELCOME TO ST.PETERS ATHLETICS CLUB
.
February-March Round Up!
Armagh District Cross country -Well done to Emma Mulholland who was 1st, Thomas Edwards who was 2nd and Aoibh Stevenson who was 8th in the regional schools event on Friday! All 3 will now go onto the Ulsters and hopefully all Ireland's.
Ulster Schools Cross Country-Three of our club members; Emma, Josh and Thomas represented their schools; St. Ronan's, Friends and St. Patrick's at the Northern Ireland and Ulster cross country finals today. All three did themselves and their schools proud showing great courage and determination. Emma also managed to secure a place in the All Ireland's for herself. As you can see she took the news quite well.
Eleven runners from our club took part in the Armagh Road Races last night and each and every one of them did themselves and the club proud. We had seven entrants in the ladies 3k race which saw a field of 128 athletes. Each runner participates in their own category. Patricia finished 6th in her category,
Gillian finished 9th in hers, and Joan was 3rd in hers. Emma was 4th in the Junior A and Kate ran the exact same time as her to be placed 73rd in the hotly contested Open female group. Eireann was 8th in the Junior B and Johanna was 10th in the same category. Paul was 16th in his category in the mens' 3k. There were also great performances from Sinead, Moya and Caoimhin in the junior races It was a great night of athletics, a night where nothing was left behind by our runners. Well done again,one and all.
NI & Ulster Senior Cross Country Championships at Lurgan Park, not known for cross country but we made a big mark today with the girls team coming in 6th out of 14 teams and the men 7th out of 11. In a giant field of runners we had some great performances with Patricia, Emma and Ciara all in the top 20.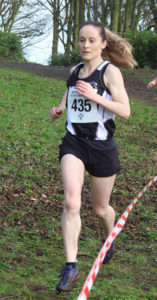 It was a tough course and the delight on the club runners faces said it all! Well done folks,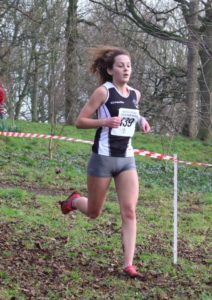 The club was very proud of our very own Emma Mulholland the who completed in the 'All Ireland Cross Country Championships in Kildare, an amazing 47 place for Emma!
March events
Dwyer was very honoured to have completed Tokyo today in 4.27 and also the first club member to complete the world major marathons and be the 49 Irishman in the roll of honour.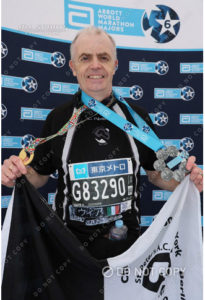 The most Senior runner of the club Paul Casey had an amazing run, in a time of 347 in his first
world major marathon, some going fellas!
Junior park run 1 year old.-Great celebrations for the Gang as they have now completed their first year, It was quite a turn out for the folks who have build up the run to be one of the most popular in the district! The core team are all club members and are paving the way for the next generation of club runners! Class guys!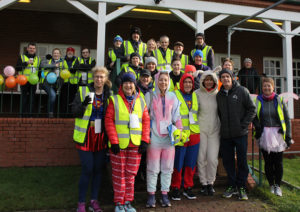 The awful weather didn't dampen spirits for the Lurgan juniors, when a bumper field of 58 super runners turned out to in a cold, wet ,wind chilled day! We had a Onesie theme for the runners in this special occasion with a few stormtroopers, spidermen, pixies and a unicorn!
Congratulations to Stephen Dunn on a superb 3rd place in the EAMS March marathon Stephen finished with a new PB to boot. Also John
Cawley who is proving to be far from a newbie with another pb!Not forgetting Gillian McCrory for getting 1st Lady home. Gillian getting very used to the podium this last Year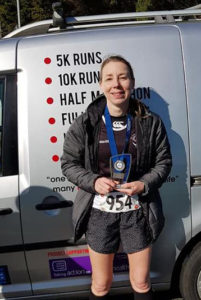 After unsuccessful attempts, the councils advisory meeting have approved our request, we have been able to get it on the capital build for this year ! This will open up a lot of training opportunities for club runners next winter, also for the local community and park users! We cannot thank local councillors enough for their incessant lobbying on our behalf!
Washingbay Green Run, a great turn out from the club in the Half Marathon in very testing conditions. No avoiding the showers and running into those headwinds was something else. John Cawley breaking his PB in all Distances!
Well done to everyone who took part
Unbelievable times from David Hamilton who has had an amazing
start to the season, with pbs in both the Jimmys 10k in a time of 35,11 and the Larne half marathon in a 1.15. And just today at the Titanic 10 k David smashed his own 10k time with a34.24! Unbelievable!
David has been putting in an a lot of hard work in preparation for London in just under 4 weeks, The sub 2.45 well within his reach! We wish David and all the club runners all the best on the count down to London!
St Peter's AC is based in the Lurgan County Armagh, N Ireland and is an officially
affiliated club with Athletics Northern Ireland. The Club prides itself on a long tradition of athletic training in all aspects of the sport. The club welcomes athletes of all abilities from complete beginner to proficient competitors, male and female in junior and senior sections. With a current membership of over 80, the club competes strongly in local, national and international events. The Club today continues to develop in line with the standards of the Irish Athletic Association/NI Athletics.
For Membership information please contact us via the Contact Form.